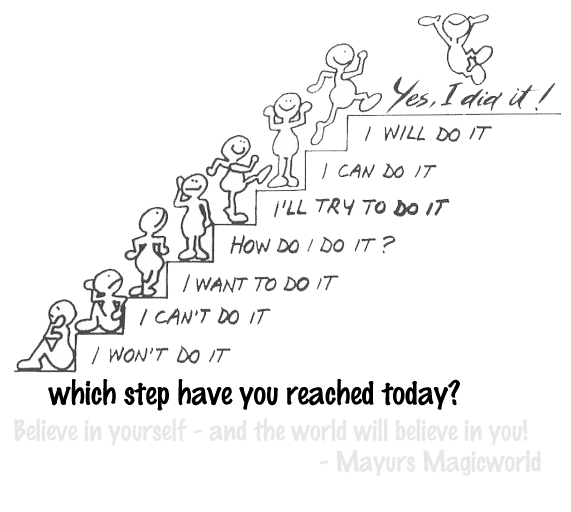 Every day is a new day and with more things to learn and more things to try.  As a principal I do not know everything and sometimes I wonder if I can actually do the work I need to do!  Sometimes I might start the day thinking I can't but mostly I think I can 🙂
Students experience a range of these thoughts throughout the day.  As educators we encourage our students to do the best they can and to give things a go.  We teach them not to give up and to think about new ways of doing things if they get stuck.
The graphic above is a great reminder of the steps we can make to reach our goals.